Insulation between the sales area and the reserve
Improving the reliability of inventory traceability saves time and increases performance
Insulation of storage doors
Long-lasting and durable insulation of storage doors, these are the doors most used by staff
Insulation of goods in transfer
Insulation of transfer, shipping and receiving boxes for read-contained goods
Insulation of connected cabins
Premium insulation of painted walls and supply of insulating fabric for the curtains of your connected cabins
Insulation of the web picking area
Allows precise triggering of restocking alerts
Insulation of hard-to-reach places and non-flat surfaces
our wide range of solutions solves all the problems related to difficult-to-treat surfaces
Selected products for Stores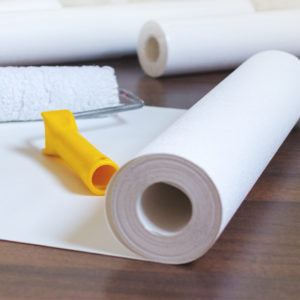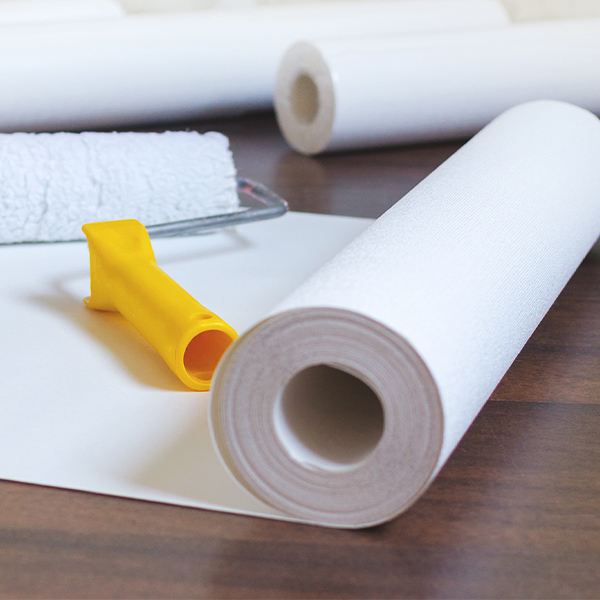 ISO 3 tear-resistant laminate wallcovering
The attenuation is 100% of the power of the RFID waves without affecting the circulation of other waves such as WIFI, GSM or home automation.
It comes in the form of rolls, its width is 94 cm and its length varies according to your specific needs (maximum 100 linear meters per roll).
The installation is the same of a «classic» wall covering.
It is quick and easy to install.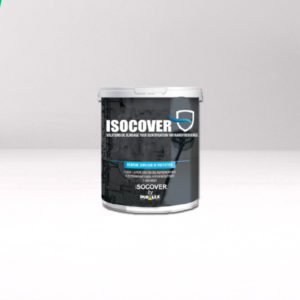 Black protective paint that blocks microwave waves (750 MHz to 7.5 GHz) emitted by relay antennas, DECT phones, laptops, etc…
Protects from outside intrusions such as Wifi, internet, 3G etc…
Monolayer
Without earth connection
Drying in 4 hours – Recoatable: 12 hours • Yield: 5m2/L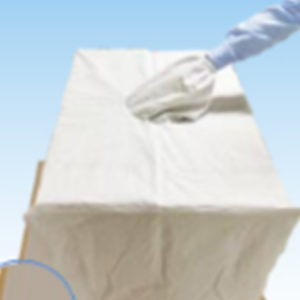 with optional ISO 14 insulating mat.
Box reception or despatch bell enabling confined reading.
Handle with elastic to prevent RFID signal leaks.
Light and practical: Weight 450gr.
This product can save a lot of time by avoiding unnecessary handling and counting.
It's light to handle (less than 500gr.) and 100% efficient, with no risk of error.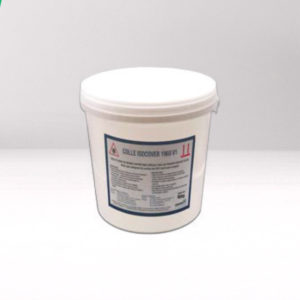 ISO Col 669 Synthetic resin glue
ISO Col 669 is a white, synthetic resin based wall glue, with high adhesive power.
High adhesive power, ideal for technical applications. • Direct application to impermeable surfaces (without primer) – Respect an activation time.
Multi-purpose: adheres to impermeable or normal absorbing surfaces.
Easy gluing with a roller or spatula.
No spray during application.
High yield: approximately 200 to 400 g/m2 depending on the surface.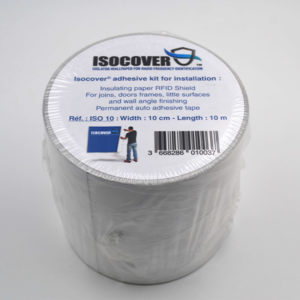 ISO 5 / ISO 10 adhesive tape
5 cm x 10 meters or 10 cm x 10 meters adhesive tape.
For joints, skirting boards, doors and small surfaces.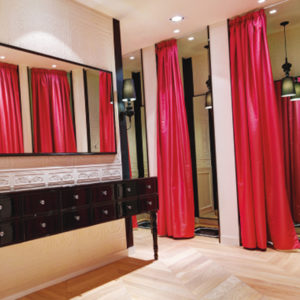 ISO 770 & 771 Opaque or transparent fabric
Opaque or transparent plain weave conductive fabric.
This multi-functional product can be used for all sorts of application: open spaces, fitting room curtains, removable shields, and so on.
Electromagnetic compatible materials.
Creation and development of special adapted products on a case-by-case basis
The applications of RFID technology are exponential and constantly evolving. This is why Isocover accompanies you in the development of your special products, adapted to each specific case of insulation.