Fixed or removable structure for reading pallets
(Fixed structure in MDF (Medium Density Fiberboard) or other support of your choice. Removable structure in semi-rigid polypropylene plate, flexible and light)
PVC straps
Standard or extra-thin flexible, lengths and widths according to your specifications
Standard or custom hanging system
Standard stainless steel hanging beam. Length 984 mm x height 31 mm x depth 32 mm or made to measure according to your specifications.
Fixed or removable panels
Plates in extruded and cellular polypropylene, flame retardant throughout. For the delimitation of warehouse areas. 
Lightweight, semi-rigid, flexible, easy to use and easy to install
Insulation of goods in transfer
Insulation of transfer, shipping and receiving boxes for read-contained goods
Selected products for Distribution Centers​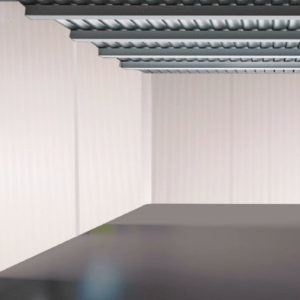 ISO 3 Plast is a sheet made from inherently flame retardant, extruded polypropylene with a cellular structure and laminated with the RFID shielding ISO 3 multi-layer complex.
It is available in 2 sheet formats: 1.25 m x 0.94 m or 2.50 m x 0.94 m. • Light, semi-rigid and flexible.
Vertical/horizontal RFID protection, interior walls, floors and ceilings. • ISO 3 Plast can be bent to a right angle for corner protection.
Specific marking available as an option: laminated side can be customized.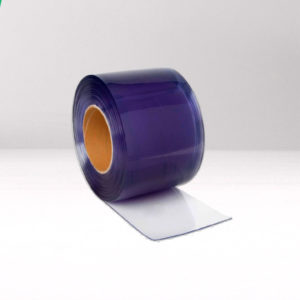 Standard or extra-thin flexible PVC straps are specially treated to isolate a tunnel for precision RFID reading.
The lengths and widths are customizable, the thicknesses range goes from 0.6 to 2mm.
After treatment, the reduction is 94 dB.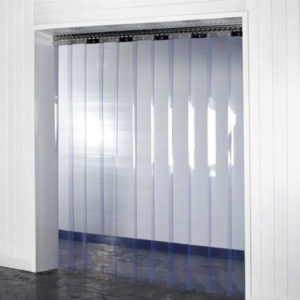 Customized hanging system allowing the PVC straps to unhook. This type of attachment allows the straps to be unhooked individually and / or partially.
The hanging system includes a self-fixing angle iron, the plates and counterplates as well as the rivets.
Depending on the type of assembly desired, the angle iron is pre-drilled to allow fixing under the lintel or on the wall.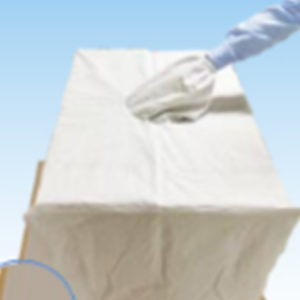 ISO 13 Cover box with optional ISO 14 insulating mat.
Box reception or despatch bell enabling confined reading.
Handle with elastic to prevent RFID signal leaks.
Light and practical: Weight 450gr.
This product can save a lot of time by avoiding unnecessary handling and counting.
It's light to handle (less than 500gr.) and 100% efficient, with no risk of error.
Creation and development of special adapted products on a case-by-case basis
The applications of RFID technology are exponential and constantly evolving. This is why Isocover accompanies you in the development of your special products, adapted to each specific case of insulation.